Festival director Adam Lopez welcomed an excited crowd that turned bittersweet upon being reminded that Toronto After Dark has three more days left in its run. However, that didn't kill their expectations for the night's bloody free-for-all.
Wednesday was titled "Gore Night" and the feature films that played definitely met those grisly guidelines. Those feature films were Scott Schrimer's Found (stay tuned to Wylie Writes for my review on that incredible film) and Kimani Ray Smith's exploitation flick Evil Feed (which I'll be writing about now).
Being this was Evil Feed's world premiere, Smith and a lot of the cast were in attendance. In fact, this was the first time Smith had seen Evil Feed with a large crowd on a big screen. Smith, who came across as a fun guy, was extremely happy with the large turnout and promised the audience a film that doesn't fit into any specific genre box.
Before Smith's introduction, Sol Friedman (director of the night's preceding short Beasts in the Real World) addressed the audience, showing a subdued but similar type of thankfulness.
Friedman's short is an interesting one. And with that, on to what I'm guessing will be my shortest review yet.
Beasts in the Real World (DIR. Sol Friedman)
Beasts in the Real World is… something completely different.
It's crazy and random without shutting out its audience willing to go for a ride. But I can guarantee that no one is ready for the trip Friedman takes the audience on.
It's tangent heavy, which might bother those looking for a story, but it's best to not bring that frame of mind into something of this kaleidoscopic caliber. Friedman forces his short to become the exception to the storytelling rules. We can't do anything but accept it and try to enjoy it, which is fairly easy to do.
Did I laugh with Friedman's absurdist comedy? Certainly. I probably shook my head out of disbelief more though. I never knew a film starting in a restaurant with a conveyor belt of sushi could end up with fighting cartoon junk food in a forest.
You can't really seriously review Beasts in the Real World except to state your overall opinion on whether or not you liked what Friedman serves up. I thought it passed the time well and it thoroughly entertained me. It definitely caters to a nerdier crowd, that's for sure. It's no surprise Toronto After Dark and other film lovers around the world welcomed this cinematic nutbar with open arms.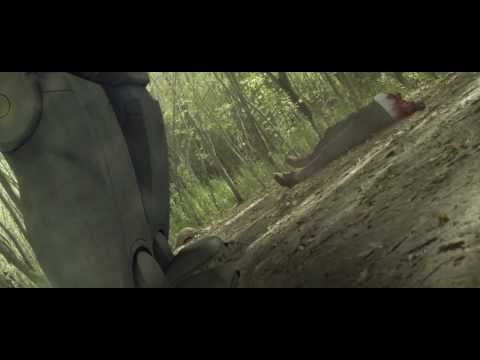 Evil Feed (DIR. Kimani Ray Smith)
Evil Feed is the grindhouse movie everyone is afraid (or too sane) to make. Maybe it's good to be afraid since Evil Feed doesn't work as well as it should.
With a triumphant, intentionally schlocky start along with a gloriously non-stop campy performance by Terry Chen, Smith sets up the deranged tone for his genre mash-up. Severed limbs are strewn about a bloodied kitchen, emphasized stereotypes and cliches are blown completely out of proportion but keep their tongue firmly in cheek, and Smith's film pumps nothing but sex and violence and ends up with a barrel of crowd pleasing fun.
Smith also stays in continuity with the battered format of an old exploitation film. Expect cigarette burns and subtle touches to the film's visual presentation. Because of the filmmaker's due diligence, Evil Feed keeps its unique shape throughout its runtime. Robert Rodriguez? Take our your pen and make notes, please.
All doesn't end well with Smith's directorial debut, however. Evil Feed is like a timeshare meeting dunked in hallucinogenics. It initially throws a bunch of enticing perks towards the audience to suck them in and then as the film gets going, Evil Feed loses its momentum during its sell.
It'll occasionally throw more outrageousness our way to keep our interest – like many brutal and greatly choreographed fights – and promise us other good things in the future if we hang tight, but Smith consistently slips into a slump where his film goes nowhere.
It's mostly because the script, for some reason, calls for everyone to split up to have their own sub-stories. It's great for budding actors to milk screen time, but moviegoers can never fully attach themselves to any of our good guys.
I'm glad I saw Evil Feed with a big crowd, but I have no desire to re-watch it. It was what it was – a faithful, very gory and occasionally thrilling throwback flick – and sometimes that can call for constant recommendations for bloodhounds looking for that sort of stuff.
Evil Feed sags too often, I'm afraid, and it wouldn't be getting an overall hearty recommendation from me. If I do suggest it to someone looking for this type of fare, my spiel will come with reservations.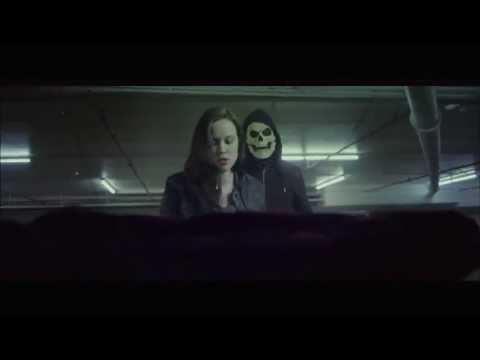 ***********
For more information on Toronto After Dark, the other films that will be screening, and purchasing tickets, click here!
Related Articles:
Read my anticipated Toronto After Dark picks here!
Read my reviews of KIN and We Are What We Are here!
Read my reviews of The Last Video Store and Big Ass Spider! here!
Read my reviews of The Guest and Silent Retreat here!
Read my reviews of Under the Neon Lights and Septic Man here!
Do You Tweet? Follow These Tweeple:
Toronto After Dark: @TADFilmFest
Film Army: @FilmArmy
Addison Wylie: @AddisonWylie