During the festival's run, Toronto After Dark issued a sci-fi theme for one of the nights. The Last Days on Mars' goal was to bring riveting action to the outer limits and The Machine was being championed as a modern day Blade Runner.
Festival Director Adam Lopez was so sold on The Machine that he promised everyone in the audience a free drink at Pub After Dark if they ended up not liking it. I have yet to hear anyone boast about a free beer – a very good sign, indeed.
Regrettably, I only stayed for The Last Days on Mars. But, as always, a Canadian short film preceded the main feature.
The Vehicle (DIR. O. Corbin Saleken)
The short sets its sights low. It isn't ambitious or flashy. It's talky and plain. But I have a feeling that's the film Saleken wanted to make. If those were his intentions, he's done a job that's not so bad.
I'm not head over heels for The Vehicle. It's still hits a couple rough spots regarding how it reads on screen. But it's a subtle short film from a humble filmmaker who's not wanting to reinvent the wheel, but instead wanting his audience to feel softly smitten and slightly uneasy about the end product.
It's an actor's showcase between two people (similar to a school assignment dramatic arts students may have done) with a woman being approached by a man claiming he's from the future and that he loves her. Moviegoers are tugged between feeling sympathetic towards his romance or creeped out by his demeanour.
The emotion is there – even if the audience can never settle with a solidified answer about whether this guy is legit or a weirdo – but most of the lines sound unnatural. The script's been written in a way where the dialogue may sound suitable on paper, but sounds awkward coming out of the competent actors.
The Vehicle won't overly wow you or resonate in your head all that much afterwards. What matters though is that O. Corbin Saleken has made a short that will have you at attention; always questioning and worrying. That's quite an accomplishment for a short film that entirely relies on uncertainty and lots of dialogue, most of it stilted.
The Last Days on Mars (DIR. Ruairi Robinson)
For a movie that has a premise with firepower and boils down to a zombie movie set on Mars, The Last Days on Mars lifts from plenty of other, much better outer space flicks. It doesn't feel like Robinson is ripping off previous material. If anything, it's a directorial move that shows he respects the environment, the genre, and inspired filmmakers who have dealt with science fiction before, especially Ridley Scott.
The problem, however, is that The Last Days on Mars doesn't feel like an original piece of work. Instead, it's an imitation that looks and sounds the part but ends up being "just OK."
Being an imitation though can sometimes work in the filmmaker's favour if the events can still grab us. Sure, it won't earn points for creativity, but it can still grab us by the collar and never let go.
Unfortunately, Robinson decides to slowly emulate that desolate silence that only exists light-years away from Earth that we're all too familiar with by now.
When Robinson is trying to capture that tone, it greatly affects the pacing of the flick. During these scenes, The Last Days of Mars is bland and not exciting in the least. Maybe that means he's done a good job of signifying droning activity, but it shouldn't be lulling me to sleep.
The droopiness also affects how the audience initially digs into the film's astronauts. The characters have been written in a way that feels flat with broad motivations. Not even the acting talents of Liev Schreiber, Olivia Williams, and Elias Koteas can make these personas into anything more than your standard team of clichés.
These characters develop into more well-rounded people throughout the film, but only when danger is brought into the thriller. This is where The Last Days on Mars really picks up.
When the film finds its footing in the action beats, the excitement piques as our team of protagonists try to escape these gruesome transformations. The creatures have been created really well. It's one of those cases where when the audience sees quick glimmers of their faces, we can't help but feel shivers. There's certainly a pounding sense of claustrophobia too as escapes are made through narrow tunnels and the tight corridors of their space station.
The film is set on laying on tons of techniques to amp up the peril. When used correctly, these add to the intensity. Robinson, sadly, overdoes it on flickering lights and closed camera work that's yanked and jolted around too often.
While The Last Days on Mars doesn't bring anything new to the sci-fi genre, there's enough inspired material here to give it an inching passing grade. However, those who are die hards for a good space movie may set their phasers to "shoulder shrug".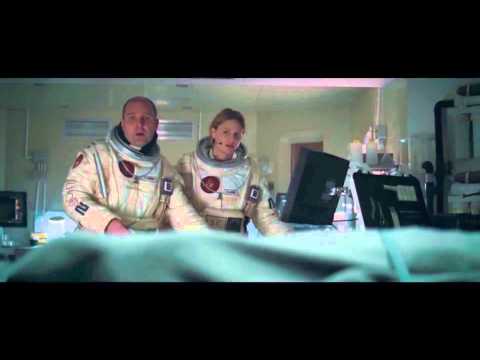 FINAL THOUGHTS:
Adam Lopez and his team of hard working programmers and volunteers have outdone themselves regarding the quality of the films and the top-notch nature of the festival. It's expected the films won't all be winners (Silent Retreat, Septic Man), but the ones that soar really take off and offer riveting stories and oodles of entertainment (We Are What We Are, Big Ass Spider!, Cheap Thrills).
The festival's new venue at Toronto's Scotiabank Theatre was a great fit and an overall pleasing screening environment. You could sense everyone felt more familiarized and comfortable with this venue than last year's. Many have commented how there were no bad seats in the house; I agree. Also, the perks Scene members received with TAD this year was a great added bonus.
There were a few technical stumbles throughout the festival, such as films freezing or skipping during the screening. I appreciate the team being attentive to the mishaps and using all their knowledge to quickly resolve the problem. But still, these shouldn't happen.
My suggestion for the future: thoroughly double check your equipment/film sources beforehand. You can never be too careful. Why not hire an benign high school senior who's obsessed with movies to keep tabs on the films? Have them watch the films for glitches a week before the festival. Lots of students are usually seeking a way to collect volunteer hours to graduate. This would be a quick and easy way to accumulate that wanted time and for After Dark to fine tune their event.
There's also the slight irksome sensation when a screening doesn't start on time or runs over into the second screening of the night. The festival needs to find out a way where programmers can inform the audience with lots of details while also keeping things brief.
My suggestion: take notes from programmer Steven Landry's book and start introduction speeches a few minutes before the start time. If that doesn't work for everyone, programmers should then allow themselves five minutes to address the crowd. If there's a filmmaker in attendance or more information than usual to tell moviegoers, they get ten minutes. That's plenty of time to keep the audience up to speed while keeping things speedy.
I really enjoyed Toronto After Dark this year. It exposed many excellent genre films of all kinds and offered many informative Q&As. The festival sure made me think about my year-end top 10 and how I should consider making recent adjustments to it.
Toronto After Dark continues to be one of my favourite film festivals in the active city. I'll be here next year with bloody bells on!
**********
This post ends Film Army's TAD coverage, but stay tuned to Wylie Writes for more After Dark reviews!
For more information on Toronto After Dark, click here!
Related Articles:
Read my anticipated Toronto After Dark picks here!
Read my reviews of KIN and We Are What We Are here!
Read my reviews of The Last Video Store and Big Ass Spider! here!
Read my reviews of The Guest and Silent Retreat here!
Read my reviews of Under the Neon Lights and Septic Man here!
Read my reviews of Beasts in the Real World and Evil Feed here!
Do You Tweet? Follow These Tweeple:
Toronto After Dark: @TADFilmFest
Film Army: @FilmArmy
Addison Wylie: @AddisonWylie