To say that we at Film Army, as well as other horror fanatics, are excited for this year's Toronto After Dark line-up would be a haunting understatement.
The festival, which starts tonight with the Toronto premiere of Jon Wright's Grabbers, preceded by the world premiere of Shannon Rae Hammer's short Not Til We're Married, will most certainly be a blast. It'll also be a memorable night as it also features the Canadian premiere of American Mary, directed by Jen and Sylvia Soska and co-presented by Film Army!
For more information on the films Film Army will be co-presenting with Toronto After Dark, among other great film-centric sites, click here to read James Vorstenbosch's rundown. I'm looking forward to all of the films he mentions.
Speaking of rundown, running James down may be in the cards for tonight after he leaps from his seat from a disturbingly good scare.
The festival is showing over 30 films – feature length and shorts combined – over a span of nine nights. Here are some of my most anticipated picks:
Cockneys VS. Zombies (DIR. Matthias Hoene)
Canadian Premiere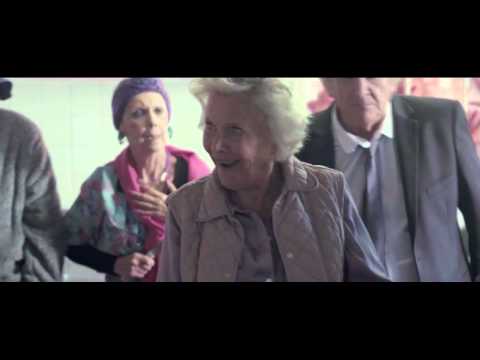 When a bunch of East End bank robbers find themselves caught in the middle an outbreak of the undead on the streets of London, it's every gangster for himself. One part Shaun of the Dead, one part Snatch, and loaded with outrageous zombie kills, the latest hit zombie comedy from Britain is a shotgun blast of fun from start to finish!
Toronto After Dark's comparison of the film loosely resembling Shaun of the Dead and Snatch is understandable but to me; this looks more like a relative of Joe Cornish's Attack The Block.
I never saw Severance but heard surprising and positive word-of-mouth. When I heard that its screenwriter, James Moran, was behind this project his name immediately grabbed my interest along with the film's amusing title and, of course, the appearance of lots of gnarly-looking zombies.
Showtime:
Saturday, October 20 at 9:45 p.m. @ Bloor Hot Docs Cinema, preceded by the world premiere of Matthew Campagna's short film D.N.E: Do Not Erase.
Wrong (DIR. Quentin Dupieux)
Toronto Premiere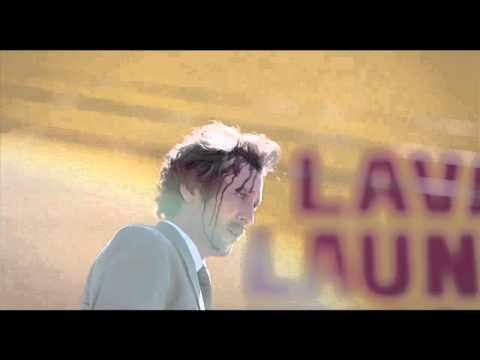 A hit at Sundance, fans of David Lynch and the Coen Brothers will delight in this latest cinematic oddity from the deranged mind of Quentin Dupieux (Rubber): an absurd crime thriller about a man and the very strange things that happen to him as he tries to track down his kidnapped dog.
Toronto After Dark not only shows horror films, the festival also will show sci-fi, action, and cult movies. Wrong looks like it could fall in the sci-fi and cult categories.
Not only does it have a look and feel that is unlike any film at the festival, but the faded cinematography really made me latch onto this one. It has such unique visuals in the trailer; I want to see more!
Showtime:
Thursday, October 25 at 9:45 p.m. @ Bloor Hot Docs Cinema, preceded by the short film A Pretty Funny Story.
A Fantastic Fear of Everything (DIR. Crispian Mills & Chris Hopewell)
Toronto Premiere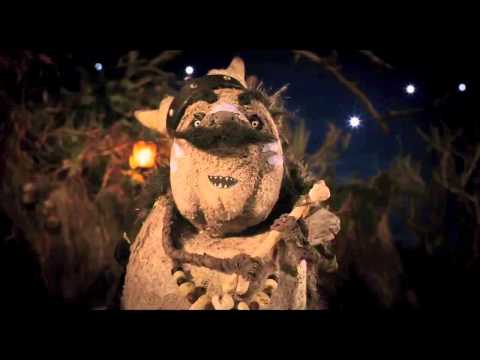 A dark and quirky comedy about a very nervous writer played by fan favourite Simon Pegg (Shaun of the Dead, Hot Fuzz, Star Trek, Spaced) struggling with a slew of mental demons while working on a new novel about Victorian serial killers. Co-stars Paul Freeman (aka Belloq, the main villain in Indiana Jones & the Raiders of the Lost Ark!)
Another horror/comedy from the UK! Simon Pegg is a great comedic actor who can pull off excellent performances while under the direction of director buddy Edgar Wright. His work outside of Wright's is equally as great.
Pegg is able to maintain a good everyday schlub quality to his roles and A Fantastic Fear of Everything looks no different. By the trailer, it looks like he is able to balance those relatable attributes while working in supernatural elements and surrealistic qualities. Looks like Mills and Hopewell's directorial debut doesn't forget that usual quirkiness that wins moviegoers over. A Fantastic Fear of Everything shan't disappoint.
Showtime:
Friday, October 26 at 6:45 p.m. @ Bloor Hot Docs Cinema, preceded by the world premiere of Jeffrey Hanley's short film Birthday Pictures. Don't forget to swing by October's People and Pints and tell us how the screening was!
Shorts After Dark (DIR. Various Filmmakers)
Join us for SHORTS AFTER DARK, Toronto After Dark's 2012 thrilling international short film showcase featuring nine outstanding new horror, sci-fi, action and cult shorts from around the world! This international display of creativity and innovation should be unforgettable.
I love a good short, especially when there's a creative mind behind it. The shorts that are sticking out immediately are Robert Morgan's Bobby Yeah for its intriguing use of stop-motion animation, Javier Chillon's Decapoda Shock for its absurd nature shown in the trailer and for its win at Fantastic Fest claiming the Best Fantastic Short award, and Bill Palmer's Vicki for its funny and eyebrow-raising premise, plus this is an opportunity to catch its world premiere.
Showtime:
Saturday, October 20 at 3:45 p.m. @ Bloor Hot Docs Cinema
**********
Visit the official Toronto After Dark website and get your tickets!
Do You Tweet? Follow These Tweeple:
Toronto After Dark: @TADFilmFest
Film Army: @FilmArmy
Addison Wylie: @AddisonWylie