No, your eyes aren't playing tricks on you and, no, you haven't had too many cups of coffee.
I was very fortunate to interview actress Mira Sorvino. Her on-screen credits include The Replacement Killers, Romy and Michelle's High School Reunion, and Mighty Aphrodite, for which she took home the Academy Award for Best Supporting Actress.
Sorvino was in Toronto to promote her upcoming indie film, Union Square directed by Nancy Savoca. Adnan Mohamedbhai (founder of TheArtsScene.ca) and I were the only ones involved in this particular roundtable interview session which made the environment feel very exclusive and valuable. The three of us talked about Union Square, Sorvino's love and passion for independent filmmaking and why people find the theme of reuniting so intriguing.
The interview is shorter than my previous ones (this one clocks in at just under 12 minutes) but the duration doesn't undercut the content. It's a brisk and informative listen and Sorvino has a lot of gems for aspiring actors. She was nice, funny, and an absolute pleasure to talk to.
Audio clip: Adobe Flash Player (version 9 or above) is required to play this audio clip. Download the latest version here. You also need to have JavaScript enabled in your browser.
What did I think of Nancy Savoca's return to the big screen? Read on and find out.
Savoca's Union Square not only deals with two estranged sisters reuniting but it also deals heavily with opposites. Mostly because these extremes between the sisters is what led to Jenny's withdrawal from her family.
Lucy (played by Sorvino) is introduced to audiences as an excited but hysterical damsel in distress. Her conversations over the phone to a mysterious man named Nick only make her more upset.
The details of these phone calls are kept away from moviegoers at first. It's frustrating for someone watching Savoca's film because we don't know if this is done on purpose or if the low volume is because of poor post audio engineering. Little do we know, everything will make sense by the end of its short runtime.
Soon, Lucy finds her way to Jenny (played by Tammy Blanchard) and instantaneously starts ruffling feathers; not intentionally, of course, but because acting frenzied is part of who Lucy is and how her family brought her up.
Jenny is none of what Lucy is. Jenny lives in a very clean and quiet apartment where everyone is required to wear slippers before they enter the residence. Also, there is no smoking allowed and having shedding pets is a no-no as well to which Lucy, a smoker and a small dog owner, finds aggravating.
Each sister isn't frowned upon by the filmmaker, the screenwriters, nor the audience. The movie is never saying that one of these opposite lifestyles is wrong and that we should be rooting for one sister or the other. What Savoca is making very clear (sometimes too bluntly) is how different these two people are to each other.
During Union Square's first third, Savoca and her co-writer Mary Tobler continually show each sister in her extreme element and Sorvino and Blanchard both lay on their personalities thick. The film makes its point about each character but, after a while, Sorvino is standing on furniture to look at the high rise view and Blanchard is unimpressed and crossing her arms and I couldn't help but think what the movie would be like if the screenwriters and the actors reeled it back and went for more subtle cues.
The performers may have been directed in an over-the-top manner but the performances, when calmed, are executed quite well. The high points for the actors are the scenes where Lucy and Jenny are talking intensely about family matters and Jenny's previous life (and accent) start seeping through her tame appearance. It's these scenes where we see just how talented each actress is.
The story unfolds more offering lots of strong dialogue exchanges and even better moments utilizing silences. In addition, more characters are brought into the picture with solid results. Mike Doyle and Michael Rispoli are very good as the supporting men in the lives of these strong women. However, a  part that the film could've done without is the role of Lucy's friend Sara. When Daphne Rubin-Vega takes the screen as Sara, those lifestyle differences are now in stereo because of how similar a character she is to Lucy. Except, Sara's more aggressive.
Union Square has some great messages by the end of the film. In an emotional sequence involving key members watching an old video tape, these words of wisdom are told to us in a digestible way that never feels overbearing.
Another strong positive is the runtime. Union Square, clocking in at just under 80 minutes, never stretches scenes or overstays its welcome. In fact, it's a perfect duration for what Savoca wants to say with her film.
The film is by no means flawless but the performances and character motivations,  secrets, and Savoca and Tobler's plot points are genuine enough to want to support this little-film-that-could.
Union Square opens in Toronto on July 13 at Carlton Cinema with other Canadian cities to follow. Check your local listings.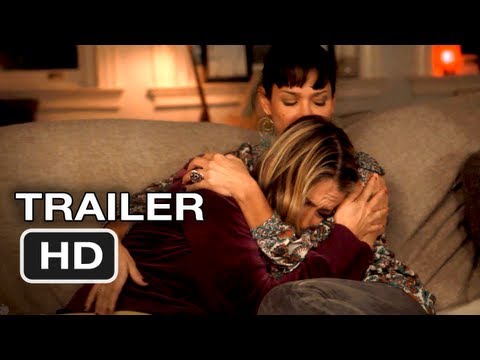 Do You Tweet? Follow These Tweeple:
GAT PR: @GatPR
Film Army: @FilmArmy
Addison Wylie: @AddisonWylie
Carlton Cinema: @MLTCarlton
The Arts Scene: @AD_TO