With the recent Godzilla reboot hitting theatres a couple of months ago, there came a desire to once again revisit one of my favourite movies growing up, the American release of the 1954 Godzilla.

Over the past 60 years, Godzilla has become one of the best and biggest examples of foreign pop-culture crossover. A movie character that became so popular world wide, there was very little need or desire for international adaptation. And much like cinema, Godzilla evolved with the times to meet the fan base that the fathering production company, TOHO had created with the Godzilla franchise.
Through those 60 years, we've seen multiple costume changes (including performers), development in the titular character and his motives as a monster, and crossover movies pitting Godzilla against other Japanese movie monsters (Mothra, Rodan, Gammera, etc.).

With that much content, it's easy to forget that original Godzilla film, was considered to be an artistic statement and form of cinema, rather than hokey sci-fi films where monsters beat the crap out of each other.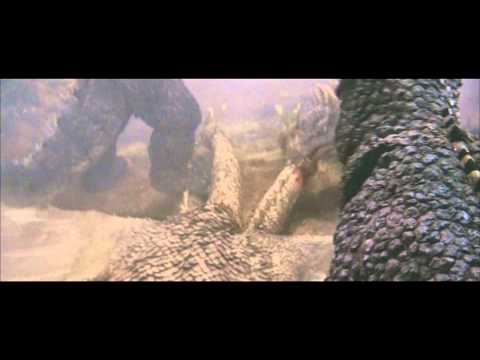 At the time of the monster's conception, the pain derived from nuclear bombings of Hiroshima and Nagasaki was still fresh. Godzilla became a cinematic metaphor for nuclear weapons, and told a really great story at the same time. The film instantly became a cult favourite in Japanese theatres throughout North America and Europe, which lead to the eventual North American release of the 1956 Godzilla: King of the Monsters.
Although I've seen the original 1954 Godzilla (Gojira in Japan), Godzilla: King of Monsters is what resonates the most with me in remembering the classic. The difference between the two films would be the splicing of footage shot with an American protagonist Steve Martin (played by Raymond Burr), an American reporter following the destruction of Japan as Godzilla, a result of nuclear testing. As Godzilla rises from the Pacific Ocean, he lays wake to everything in sight. With the introduction of Raymond Burr's character in Godzilla: King of the Monsters, the film is provided with a narrator, as well as an observing perspective to the story as it unfolds. Throughout the film, the character Steve Martin provides sympathy and insight to Japan's destruction and admits his inability to stop such a force, which at the time could have been considered an apologetic response to the metaphor Godzilla represented. What also comes from the American footage spliced into the film is the overall feeling that there is a force bigger than humanity itself. Although Steve Martin would be considered the film's protagonist, because of the limitations of Raymond Burr's ability to interact with many of the characters from the 1954 Japanese film, a lot of his screen time is through cut-away medium and close up shots showing him as an observer. Because of this, we're fed a story through a character's perspective where their input and actions have no affect over the way the plot unfolds. However what helps re-enforce this effect was the perfection in Special FX that Godzilla: King of Monsters introduced.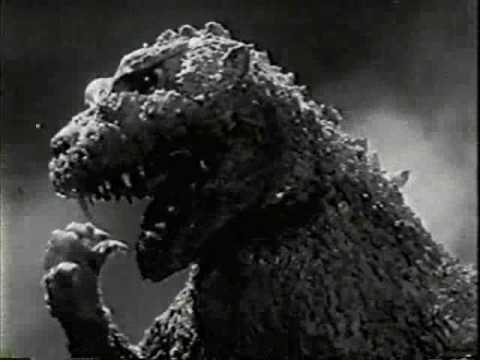 The Godzilla everyone remembers is the man in a monster suit who rampages through a miniature cityscape, tearing shit up.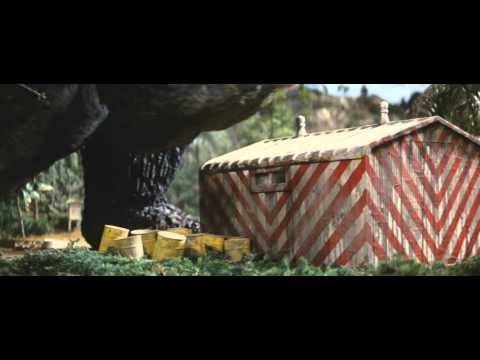 Fun. But nowhere near as amazing as the visuals of the original. With everything in the film industry moving towards a digital and DIY approach, a lot of filmmakers and people interested in Special FX have a basic understanding of how things work. For example, using a green screen to impose characters, objects, or add to environments. It's nearly common knowledge at this point that the subject is lit separately from the green screen, so later the green can be removed digitally. What is left is your subject with no background, becoming a component to another shot. All of this knowledge is a click away, and is not only done in the majority of film and television, but is also practiced by those wanting to learn and those with limited resources. In 1954, not only was it impractical to shoot in front of a green screen (black and white 35mm would make that hard), working digitally with a film was many years away.  Instead, the filmmakers would shoot the exterior shots where Godzilla would stand, then later superimpose him into the shot by layering film together.
During sequences, Godzilla would be seen large as he walks through cities. Cut into the scenes were multiple close up shots of both sets and buildings collapsing and falling apart. This made for seamless editing, as well as the notion that Godzilla was not just a man in a suit, but something larger than life. Another great effect used through out the film is the flame breath Godzilla is famous for.  Right before Godzilla unleashes a torrent of fire beams upon innocent people, the spikes on his back glow in a display that can only be described as badass. Once again, another special effect that could be done easily on the computer today. With stock footage, you throw in some overlay fire particles in a program such as After Effects and you're in business. However in 1954, there wasn't After Effects. The effect was created through optical projection, and creating overlay through exposure. As the film was exposed, it was overlaid with drawings of the fire that would then cause Godzilla's spikes to glow before bringing death to everyone.
Simply put, Godzilla: King of Monsters takes some of the Special FX we take for granted in a digital world and flawlessly executes through in camera and editing room tricks.
Lastly, Godzilla: King of Monsters is a staple in cinematic history and for good reason. The giant monster not only headlines a franchise that has been going strong for 60 years, but also helped create and develop the Kaiju genre (basically giant monsters/robots fight each other, breaking stuff in cities). If you haven't seen Godzilla: King of Monsters yet, now is the perfect chance to. With the recent release of the reboot, not only will you see how one of the biggest movie characters has developed and changed over the years, but you'll also see the evolution in storytelling and how 60 years can make a difference.