In this day and age there are almost no arts and craft shows for kids. Children are much more focused on playing games with their phones, going on Facebook, and doing these twitting things I hear so much about.
What happened to doing things yourself? Where the heck did the creative kids go? What ever happened to making your own fun? Oh! What a coincidence! There is now an easy to follow DIY arts and crafts web series called Making FUN!
Dear Parents,
If you want your child to be self sufficient and not constantly nag you for art supplies, make sure they have access to the web series Making FUN! as well as clean recycled items. Now you won't have to go to the store to buy them everything.
The first episode has been launched today!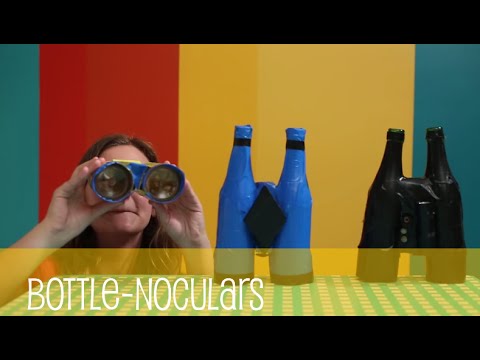 Show Specs
Target demographic: Ages 6-16
Length: 3-5 min segments
Style: Live action
Production Company: Making FUN!
First aired: Nov 19, 2014
Seasons: One so far!
Created by: Cat Scott
Starring: Grace Poltrack
DOP: Julia Tan Kozlowski (that's me, btw)
Sound and Cam Op: Nolan MacDonald
Edit and Graphics: Patrick Barfoot
Logo Design: Kelsey Miner
Social Media: Tyler Cheese
Grace Poltrack is a very versatile and talented actor. I first met her about five years ago when she acted in a play I wrote and directed called Terminal. Poltrack is very easy to work with, always enthusiastic, and an absolute darling. She is very familiar with the stage and is working her way into film!
I was able to have a little Q and A with my good friend and creator of the webseries, Cat Scott.
How long have you been working on developing this idea?
"I've been developing Making FUN for the past few years as a half hour kids show, but I didn't want to wait around to pitch it – I wanted to see if I could make it on my own. I still haven't decided who I want to pitch it to. If the series is a success maybe they will approach me!"
How did you get this project rolling?
"Luckily, creative minds think alike and my incredibly talented friends lent me their skills to help translate my insanity into a product that people will enjoy."
Why a DIY show?
"Making things yourself today has a meaning behind it. It's something to be proud of. Making your own toys (and making your own fun) is simply more valuable than store bought toys. If it breaks you don't have to get a replacement, you can fix it yourself because you made it!"
Do you have plans for a second season?
"I plan on writing a second season in the spring pending Grace's availability."
What shows did you grow up on?
"I grew up with Debbie Travis and Neil Buchanan so naturally I love DIY, art, and silliness."
And just like that you have a fun and silly show made by fun and silly people. (I can't wait to see the blooper reel! I may or may not be making beautifully ugly faces in the background.)
Tomorrow we shoot episode five, the finale to the first season! So glad to be making fun!
 If you like what you see then here's more! Click on the links!
Facebook - YouTube Channel - Twitter